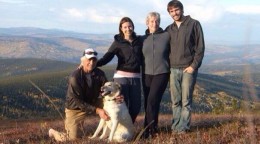 We are a family operation, guiding trips in the Brooks Range since 1979. For a good many of the earlier years, owners Carol Kasza or Jim Campbell led all the trips, and our children, Kendra and Kyle, who grew up with our business, helped out with many facets of it.
It's been our great fortune, as well as the key to the continued success of Arctic Treks, that we've been able to attract a small, select group of outstanding guides who have the same feeling for the land, and for people, as we do. This core group of guides are all solid trip leaders with years of experience with us, and are an integral part of the Arctic Treks "family".
Arctic Treks, under the leadership of Carol and Jim, has for decades been a leader in setting standards for the wilderness guiding profession and working to protect Alaska's wild lands. In recognition of this work, Arctic Treks was selected as the 1999 winner of the World Wildlife Fund Arctic Award for Excellence in Linking Tourism and Conservation and was selected by the Alaska Wilderness League for the 2013 Voice of the Wild award, for our commitment to promoting conservation for Alaska's remarkable wild places.
Guide Bios
Carol Kasza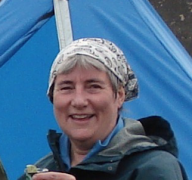 Carol grew up in Colorado and began her love of wild places as a rock climber in her 20's, working a few months a year as a union laborer on seasonal construction jobs, and spending the rest of the time traveling and climbing … read more
Jim Campbell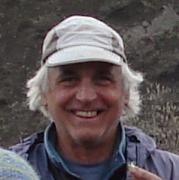 Jim's childhood was spent outdoors exploring the woods and streams of rural northeastern Pennsylvania. His world changed drastically at age 19 when he was drafted into the Army and sent into the jungles of Vietnam … read more
Cynthia (Cyn) Merrow
Biography coming soon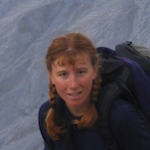 Shannon Coykendall
Biography coming soon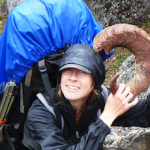 Jeff (Country) Gillespie
Jeff Gillespie, "Country," grew up running the rapids of the Wild and Scenic Chattooga River in the mountains of South Carolina.… read more
Molly Gillespie

Molly Dullanty Gillespie is originally from Spokane, WA and came to Alaska in 1998, where she first met her husband, Jeff. A lover of mountains, rivers, wildflowers… read more
Ty Fulmer
Biography coming soon
Kaitlyn Weitzeil
Biography coming soon